It was 2 a.m. I had syrup in my hair and I had found a mistake in my planner, which led to a frantic re-organization spree. I was pinning notecards meticulously onto a Pinboard to map out my essay, and my boyfriend was texting me with pictures of bunnies and "Star Wars" facts.
As I went to eat another bite of mac-n-cheese, I had the realization that I think I might be Leslie Knope.
That's the beautiful thing about "Parks and Rec." Everyone has had a Leslie moment. Or an Andy moment. Or an April or Ben or Donna moment. And everyone aspires to grow up to be Ron. This quirky, witty, geeky and lovable show has wormed its way into our hearts because—despite how campy the characters may be at times—you root for them, because you know them. You want to be Leslie's best friend. You agree that Ben Wyatt has the cutest butt. Andy and April are soul mates (and also a human representation of what happens when a cat and dog fall in love). Through 100 episodes, these characters have delivered the cold, hard truth—in the most beautiful way possible.
These people really get us.
Ron Swanson teaches us about life
Leslie Knope is a shining role model for women everywhere.
Chris Traeger is literally the spirit animal of this website.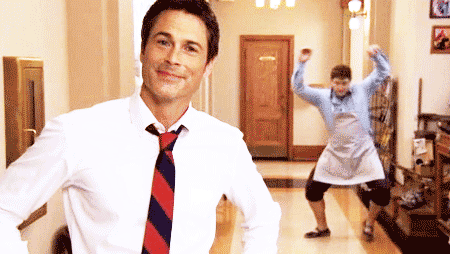 Literally, Darling out.
Related