The secret to flaunting this season's best (er, expensive) looks is no longer a secret. Gone are the days of buying and returning department store ensembles just for one night of grandeur, only to feel like Cinderella at midnight—designer slipperless and all.
Or are they?
Instead of investing in that one-of-a-kind dress (that, let's face it, you can only wear once), you can borrow the latest trends for a fraction of the cost. Interested? You should be. Check out our list of top five accessory and clothing rental sites.
---
The site: Rent the Runway
Why it's so fetch: Rent the Runway offers a wide range of high-end dresses from sizes 0-22. But what's a dress without the perfect clutch and raindrop earrings? Feel like a celebrity for the evening with the chance to wear luxury items at non-luxury prices. RTR is a great option for the fashionista who has more events than high-end dresses in her closet. You even get a second size free. Aw, yeah.
Why it's a betch: If you had one too many vodka sours at your event and are so hungover the next day that you forget to ship back your rental, not good. RTR charges $50 per day for late returns.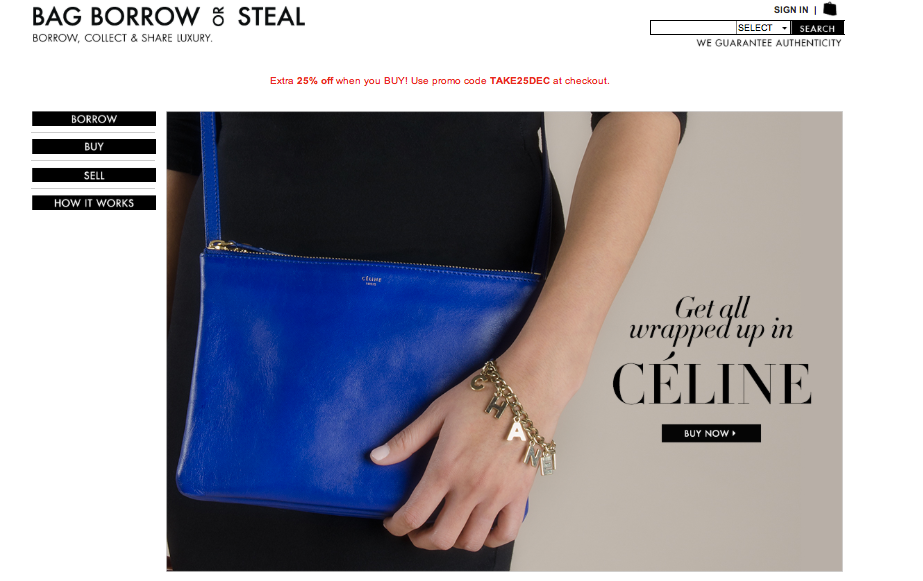 The site: Bag, Borrow or Steal
Why it's so fetch: Bag, Borrow or Steal carries all those designer accessories that any young professional covets yet can't quite work into her budget. Hey, a decent bottle of vino is first priority, after all. What's unique about this site is that it gives you not only the opportunity to rent the season's latest styles, but also luxury vintage. Yes, that classic 2.55 double flap can be yours for an evening of unparalleled elegance and enough cash in your bank account for an Uber ride home.
Why it's a betch: While this site is great for that final touch, you're not going to find a complete look. And even for a rental, the prices are a bit steep.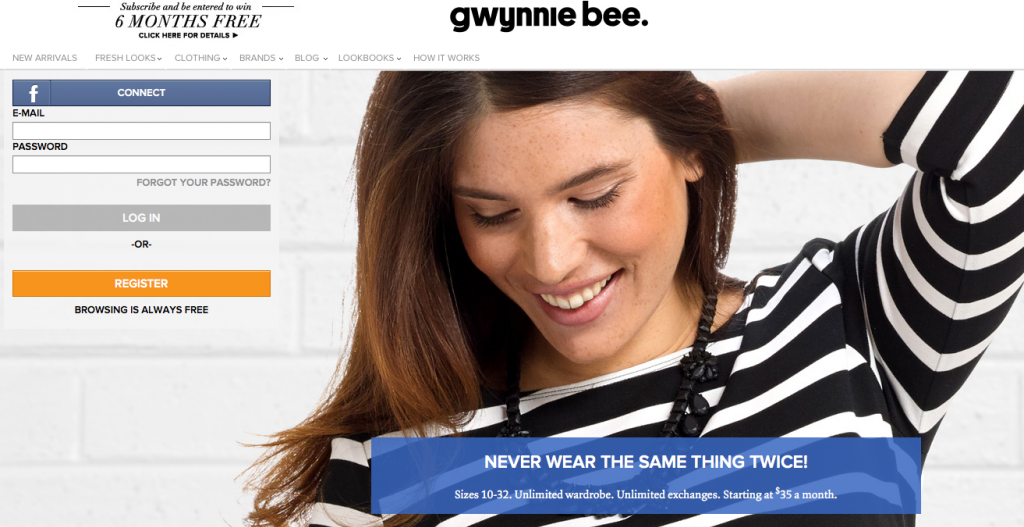 The site: Gwynnie Bee
Why it's so fetch: Gwynnie Bee is all about that bass, no treble. This plus-size clothing site offers sizes 10-32 and brings an array of clothing options for the indecisive with monthly plans beginning at only $35 per month! Return what you want, when you want. The site's lookbooks make it even easier to assemble the ensemble. Now that's some holiday magic.
Why it's a betch: While tops are offered up to size 32, jeans are only run up to a size 24. Unless you like going pantless to the grocery store, this site does not give everyone the option to create an entire ***Flawless look.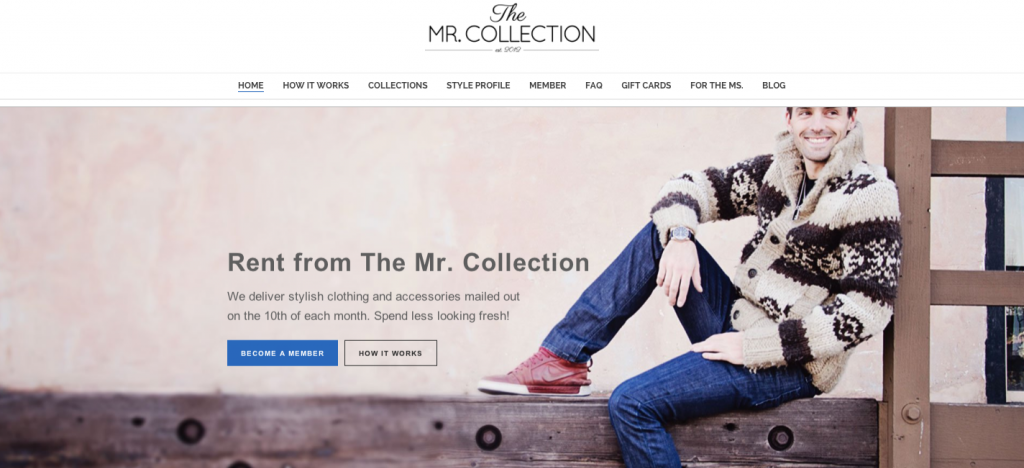 The site: The Mr. Collection
Why it's so fetch: Hey, we all have the cute boyfriend who would totally be a Bradley Cooper reincarnate if he dressed just a little bit better. Or a lot better. Or maybe you just don't want to feel embarrassed introducing your uber-chic work frenemies to your father or long-lost brother. Well ladies, you're in luck! The Mr. Collection gives you the perfect excuse to dress your man to perfection. This is one the only clothing rental sites for men that offers the entire ensemble: suit, tie, the works. You also have the option to purchase pieces that are too good to send back. The site is partnered with The Ms. Collection, a similar site for women's clothing.
Why it's a betch: Packs are only sent out on the 10th of each month, so be sure to plan ahead.
The site: Mine for Nine
Why it's so fetch: Congratulations, you're going to have a baby! Not-so-congratulations, you have to find an entire new wardrobe for nine months. Nine. Months. That's it. Well, get back to those pregnancy books and fret no more—Mine for Nine offers an affordable alternative to make-me-feel-good maternity clothes for the duration of your pregnancy. Borrow for a month at a time and ship back when you're ready for the next batch. You can take the guesswork out of sizing since the site offers "tips for a perfect fit" and promises to send you the right size at the right time of your pregnancy.
Why it's a betch: If you're still unsure about what size to order, unlike other sites, Mine for Nine charges for each additional size.
Related