This one goes out to the fashionistas who shop during their lunch break. I see you. Yo, this goes out to all you well-dressed dames who spent half your paycheck on a pair of Hunter rain boots that don't even fit right. Yo, shout out to all you ladies dressed to kill who found your entire ensemble at Buffalo Exchange and the inconspicuous vintage shop on the other side of town. Respect. Check out our top five apps for the fashion obsessed.
1. Stylebook
If you were anything like me as a little girl (hopefully without the embarrassing bowl cut… still mad), for years you dreamed of owning a closet that even half-resembled Cher Horowitz's in "Clueless." Well, darlings, the years of closet lust have finally come to an end. With Stylebook, users can upload individual photos of their entire wardrobe and then style an entire look, right on your smartphone! The only thing this app is missing is a closet-sized conveyor rack for all your little ones (you know, clothes).

2. Go Try It On
Hot or not? If you're looking for some style advice and your roommate is still at happy hour (which ended five hours ago), look no further. Go Try It On allows users to post photos of the adorable Habitual Women's Alice Skinny jeans and faux fur vest, and others will vote for you to either "wear it" or "change it." It's that simple! Gone are the days of snarky frenemies' condescending scowls; you look hot. And besides, you also get to vote on other users' fashion choices. Who wouldn't want to give complete and honest style advice to a complete stranger?

3. What's My Size?
Ah, yes, there is a woe to shopping, and it's a cold-hearted shrew: sizing. You know, how you might be a size 6 at Store A yet somehow are a Size 10 at Store B. I might be the only fashionista I know who absolutely loathes trying on clothes (I get cold easily, OK?), but thanks to What's My Size?, those days of returning the True Religions that don't make your booty jusssst right are gone. The app allows you to enter your own measurements and preference of fit. What's My Size? takes this information and then lists your size for dozens of retailers. Happy shopping!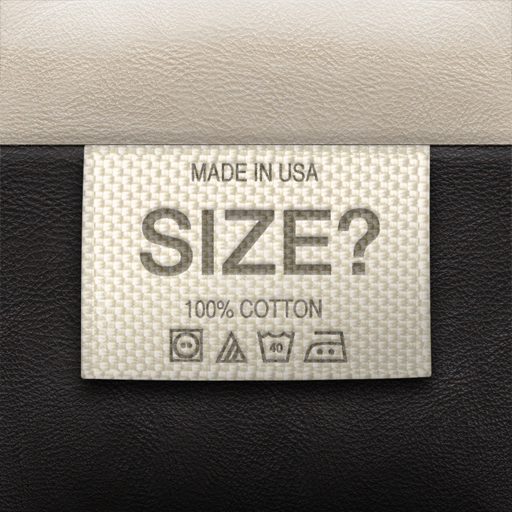 4. The Hunt
OMG, I love your skirt! Where did you get it?
There's an app for that. Even if that skirt was her mom's in the 80s, The Hunt can track down all those pieces you see online with no information attached—um, that selfish floozy who doesn't actually link those subdued yet sensuous booties she posted on Pinterest, anyone?—and give you all the deets. Users upload photos of something they see on, say, Instagram, and ask the app goddesses (other users) to find the exact or similar (ahem, cheaper) item. Turnaround is usually just 24 hours. Holla!
5. The Find
Rule #1: A fashionista must be on a budget so as to not break the bank, which is so easy to do with each season's "new" Tory Burch flats (which actually don't have the blister-inducing elastic in the back anymore, thanks be to the heavens). The Find takes the drudgework out of hunting down the best deals and brings them right to your smartphone. The app's search feature helps you find the item on the web or in nearby stores, and most importantly, at the lowest price. Out shopping? Just scan the barcode and the app will do the rest.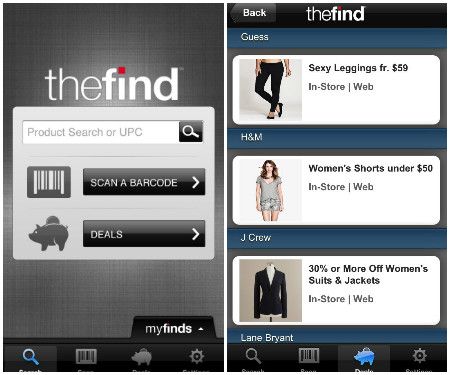 Related