Do you pay bills? Do you prefer a decent sauvignon blanc to a cherry vodka sour? Did you watch "Friends" when it was still on TV and Netflix was still a DVD subscription service? You might be 25.
With great age comes great responsibility. I don't mean to say "great" as in you woke up looking like your grandma's second cousin Gerta (the one with the toe sticking out of her sock) the morning of your 25th birthday, but "great" as in this is the time of your freakin' life. If it's not, then you're doing it wrong.
You've hopefully survived that abusive entry-level salary and no longer think it's sexy to karaoke to Rihanna's "S&M" on Monday nights at the local college bar. You're a full-fledged adult.
And thanks to your friends who still refuse to grow up, you probably know by now what to stop wearing. Forever. Here's our list of what not to wear by 25.
---
1. Marijuana T-Shirt: Because it isn't 4/20 somewhere.
2. Wrinkled Clothes: Just like weekend-long hangovers, irons are real.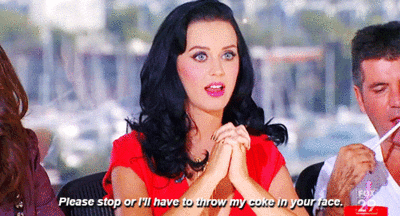 3. Belly Button Rings: By 25, you no longer have to rebel against your parents, even though they still have no idea you got the piercing in the first place.
4. Heart Necklace: Because you've long forgotten the boy who gave it to you.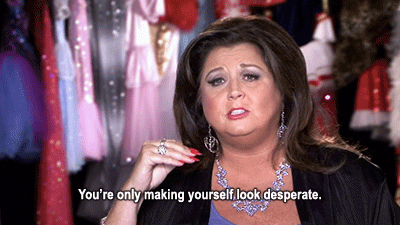 5. Full Face of Makeup at the Pool: We all know you did not wake up like this. Running mascara and splotchy foundation at the pool is not attractive.
6. Sorority Rush T-Shirts: Once you turn 25, you'll have rushed seven years ago. Seven. Years.

7. Mardi Gras Beads with Shot Glass Attachment: Mardi Gras is over, and you don't need to take a shot at a moment's notice. You never really need to take a shot, especially tequila. Trust.
8. Six-Inch Heels: Because no one can actually walk in them.
9. Army Pants and Flip Flops: Just because you saw Cady Heron buy army pants and flip flops does not mean you need to buy army pants and flip flops.

10. Pants that are too Tight: Muffin tops are so HS and are 100% avoidable (stores make more than one size).
11. Pants that are too Long: Tripping on your pants at work is not the quickest route to a promotion.
12. Booty Shorts: Booty booty booty booty rockin' everywhere.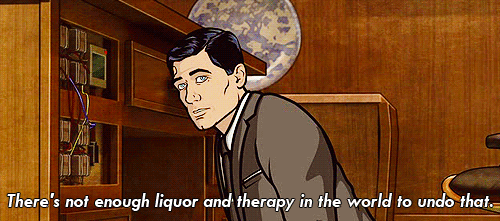 13. Sequins: Life isn't a never-ending New Year's Eve party. That would be hell. The place; not the figure of speech.
14. Bows: This is why you're still getting carded at rated-R movies. On second thought, maybe keep the bow a little while longer.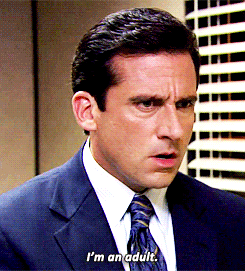 15. Glitter: Because you're no longer "trading" makeup with the other girls in your fifth grade class.

16. Bras that Add Two Cup Sizes: By 25, bigger "boobs" just make it look like you've gained more weight.
17. Basketball Shorts: You know, the ones you acquired from your "adult" sleepover at the frat house.

18. Orange Spray Tan: Because you're not competing in Miss America. But for real though, by 25 you're too old to compete.
19. Raccoon Eyeliner: You're not an animal. Stahp it.
20. Boots with the Fur: Because the whole club lookin' at her…and posting pics on Reddit. #smdh
21. Mini-Skirts: Because you're not starring in a rap video.
22. Blue Eyeshadow: You are not Britney Spears and you will never be Britney Spears. Put the red jumpsuit and baby blue eyeshadow away.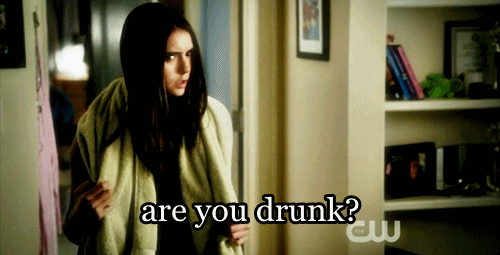 23. Knockoffs: You're an adult. You have money. Just buy the real thing. Hint: by 25, everyone can tell your "Michael Kors" bag is fake when the handle randomly breaks off at the bar.
24. Layers of Lipgloss: Just as you don't want to kiss chapped lips, nobody wants to kiss sticky lips. By 25, no one is as desperate as your 15-year-old homecoming date.
25. Words on Sweatpants: You don't need to remind us that you're an "angel" or your favorite color is "PINK."
Did we leave something off the list that you wouldn't be caught dead in by 25? Tweet us @litdarling or comment below!
Related