It's finally summer and that means that your excuses for putting off your TBR pile have officially run out. Whether it's a cheap easy beach read or that classic you never quite got around to, we're committing to a literary summer, so here's a glimpse at our summer reading list to help you get inspired for your own.
"The Rum Diary" by Hunter S. Thompson
For my 30th birthday, I booked a vacation to Puerto Rico, and my mother gave me this book for the trip. Perfect timing: This novel is a fictionalized version of Thompson's (of "Fear and Loathing in Las Vegas") time writing for an English-language newspaper in San Juan. There's danger, a glace back at a paradise on the verge of becoming a tourist destination, the transition from your free-wheeling 20s to more stable 30s, and of course, antics from an ungodly amount of rum.
"The Yiddish Policeman's Union" by Michael Chabon
One part historical fantasy, one part hard boiled detective story, and one part study of religion, "The Yiddish Policeman's Union" is a methodical puzzler that transports the reader to an alternate reality in which Sitka, Alaska, is the site of a new nation for Jews displaced by the Holocaust. If you've ever wondered about the conflict between Israel and Palestine, Chabon offers you an alternative vantage point from which to consider the issues at stake–one that is imaginative rather than factual, but moving nonetheless. But even if you're not interested in politics, Chabon still delivers a damn fine pageturner that's perfect for fans of the dogged anti-heroes who populate film noir.
"The Invasion of the Tearling" by Erika Johansen
This is the highly anticipated sequel to "The Queen of the Tearling" which has already been optioned for a movie starring the lovely Emma Watson. I loved reading about a girl who had to decide what kind of Queen she would be. It has everything you want from a summer book: royalty, war, romance, magic, and jewelry.
"20,000 Leagues Under the Sea" by Jules Verne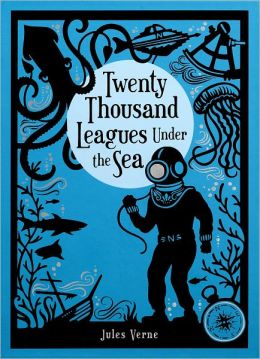 It's weird that I've never read this, but recently a friend (read: Haley) gave me a beautiful old copy for my book collection and it's at the top of my list for this summer. I mean this is a beach book right? Under the sea? I bet there are mermaids.
"The Secret Garden" by Frances Hodgson Burnett
OK, hear me out on this. Yes, it's a children's book. But it's a surprisingly good children's book that I had completely forgotten about. It's a quick read, which will make you feel good about yourself for knocking out quickly, and it's also a fascinating peek into the British empire at the peak of colonization. Also, there's like three pages about sheep, which wins me over.
"Jurassic Park" by Michael Crichton
The Jurassic Park franchise is having a huge boost in popularity thanks to this summer's big hit, "Jurassic World." But it's important to remember where the story came from. Genetically engineered miniature elephants, dinosaurs, chaos theory, scathing political commentary–what else could you want? Even if you're like me and read these books ages ago, they're definitely worth revisiting. Crichton's work is rich with detail, and there are so many rich subplots that were lost on the movie screen. Also, dinosaurs.
"Americanah" by Chimamanda Ngozi Adichie
I've been wanting to read this novel forever. First of all, I love hearing about the experience of immigrants in America, and how their sense of identity is shaped within culture shock and assimilation. Secondly, Adichie always seems like a badass in her speeches and articles. Example: "I think that what our society teaches young girls, and I think it's also something that's quite difficult for even older women and self-professed feminists to shrug off, is that idea that likability is an essential part of you, of the space you occupy in the world, that you're supposed to twist yourself into shapes to make yourself likable, that you're supposed to hold back sometimes, pull back, don't quite say, don't be too pushy, because you have to be likable." (From the Girls Write Now 2015 awards.)
"The Body In Society" by Alexandra Howson
This is an easy academic introduction book for those interested interested in the body, and sociology. It essentially touches on nearly everything society/bodywise: how the body is used to develop sense of self, what is socially acceptable bodywise, and how the government regulates the body.
"Goodbye to All That" by Robert Graves
A famously controversial memoir of  a British soldier in the First World War, Robert Graves' autobiography was heavily edited before its first run to take out the brutal and accurate account of the atrocities during the war, as well as the feminist, and non-patriotic themes within it. Since then the original has been republished as it was intended, complete with Graves unsentimental and often humorous account of his life. Fans of "Catch-22" and satiric bluntness would enjoy it greatly.
"A Darker Shade of Magic" by V.E. Schwab
Kell is one of the last of his kind, a blood magician who can walk between worlds connected by a single city: London. In Red London, magic blooms and lives alongside people. In Grey London, magic has all but disappeared, overwhelmed by humanity. In White London, magic is an adversary and can be used by only a select few. Nothing remains of the fourth London, the Black London, since magic consumed humanity. But when Kell comes across a relic from the dead city, he and an unlikely ally must hop between worlds to fight enemies, monsters, and magic itself if he hopes to save the rest of the worlds.
"Be Awesome" by Hadley Freeman
This book by The Guardian's razor-tongued, hilarious fashion writer is, quite simply, awesome. A collection of essays that muse on everything from Brazilian waxes and popular kids, to Jewish stereotypes and vegetarianism, this book is a veritable Bible of advice for smart modern women. Highlights include "A day in your life in Daily Mail headlines" ("Shadow or cellulite? Hadley flashes some unfortunate mottling as she gets on the bus.") and "What to expect when your friends are expecting" ("Congratulations! Your friends have shagged.")
"Missoula" by Jon Krakauer
Krakauer's latest novel takes a critical look at rape and sexual assault on college campuses across America, using Missoula as a case study and a litmus test. This book is a fantastic lens into the eyes of survivors, of the criminal justice system, and of the atmosphere on college campuses that allows rape and sexual assault to continue not just in Missoula, but in campuses all around the country. It is a difficult, but enlightening, read.
"Tiny, Beautiful Things" by Cheryl Strayed
From the author of  "Wild," this book compiles advice given during Strayed's time as Sugar, the once-anonymous advice columnist on The Rumpus. What makes me love this book is how Strayed's advice is not like typical, preachy advice columns: It is personal and it is raw. She ties in her own experiences to truly sympathize and empathize with those writing to her, and is brutally honest without being judgemental or condescending. Her unique voice makes this book and it's words of wisdom both heartbreaking and uplifting.
"Bad Feminist" by Roxane Gay
This is actually my third time reading this book, and I find myself laughing and hurting and learning something new every time I read it. In this collection of essays, Roxane Gay (all hail) discusses the true meaning of being a "feminist", privilege, "Sweet Valley High," Chris Brown, sexuality, thinking "Blurred Lines" is catchy, and everything in-between. Her writing is smart, sassy, and a little smart-assy, not unlike the darling writers of LD.
"Mastiff: The Legend Of Beka Cooper #3" by Tamora Pierce
"Mastiff," the third book in Pierce's latest series, follows Beka (a member of Tortall's Provost's Guard) on a Hunt to rescue the one thing the royal family holds dearest. Tamora Pierce delivers again with a courageous heroine, plucky animal sidekicks, and loyal friends to go on an entirely unique adventure. The books in this series are a bit longer than in her previous series (barring, perhaps, the Daughter of the Lioness series), and it's glorious to know that the book won't end too soon. Once again, well done, Tamora Pierce.
"Jonathan Strange & Mr. Norrell" by Susanna Clark
To be perfectly honest, I haven't yet read this book, but between my friend's cajoling and the fact that the BBC is making a production based on the story, I simply had to pick it up. From what I gathered, it's a story of two magicians set back in the 19th century. In a time when magic was thought to be a figment of the imagination, Mr. Norrell and his student, Jonathan Strange, rise up to prove everyone wrong. And they fight in a war against France, so clearly this is something our textbooks forgot to mention. I can't wait to find out what happens…
"P.S. I Still Love You" by Jenny Han
This sequel to heartfelt teen romance "To All The Boys I've Loved Before" picks up where the first book left off, with main character Lara Jean discovering feelings for a boy from her past. This Young Adult fiction novel promises to be charming and lighthearted. Perfect for a light summer read!
"The Fellowship of the Ring" by J.R.R. Tolkien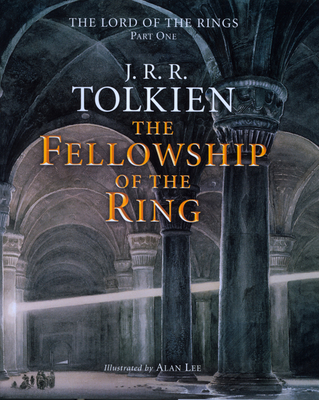 Summer offers enough free time to finally dive into this beloved series. The Lord of the Rings books offer a fantasy realm that's easy to get lost in over and over again. If you haven't picked them up in a while, here's your cue.
Related