Throughout my life I've resided in 8-10 cities across the United States, and Baltimore is my absolute favorite so far. Yes, it's a bit of a muddled place, and outside of Maryland it has a terrible reputation, but I'm here to tell you that it's delightful and I love it in all of its wacky glory. So, join me on a virtual tour of some of the best parts of Baltimore.
Baltimore Rowhouses
The rowhouses are one of the aspects that most defines Baltimore. Most sets of rowhouses are composed of unique styles and colors, and are accompanied by whimsical fire escapes on the backs with small alleys running behind them. The houses are narrow, long, typically have well-worn wood floors, and are at least three stories high, and thus the epitome of small-space urban living.
Each of the neighborhoods have a unique style of rowhomes—whether it's the well-kept, classic style of Canton, the more gothic look of Mount Vernon, the colorful homes of Charles Village, or the college-friendly architecture of Federal Hill. College students rent them together, young couples buy and renovate homes, or investors buy them and split up the rooms into studio apartments. They're all beautiful, cost-effective, and within walking distance of almost everything.
Fell's Point
Fell's Point is by far one of my absolute favorite neighborhoods in Baltimore, and it kind of melds together to include the Inner Harbor (where the questionably famous Power Plant Live! resides) and Little Italy. Whether you're meeting someone for morning brunch, hitting up the area for some dinner, or going out on the town for drinks and dancing—this scenic place has it all.
In Fell's Point, you can nearly always find a pub crawl to partake in—often with some sort of theme. One time I was in the area and there was a pirate pub crawl, which unfortunately I was not informed of ahead of time (not that that stopped me from trying to steal someone's hat). Fell's Point is ideal for bar-hopping, whether you want wine, beer, or mixed drinks. Plus, there are always little corner shops to provide food for your drunk cravings, or to cure your hangover the next morning.
I'm personally partial to Max's Taphouse, which is a bustling, jam-packed bar that serves literally hundreds of different types of beers. It's amazing.
Canton
Canton is a waterfront neighborhood that is primarily home to Baltimore's young professionals, and is always bustling with fitness junkies, day drinkers, and foodies. The central hub of this neighborhood is "the square" where you can find bars, frozen yogurt, plenty of people to flirt with, and some of the best family-owned restaurants you'll ever have the pleasure to frequent.
Patterson Park is to the north of Canton, and has 237 acres of huge trees and ponds that are delightful to sit under with friends, and (subtly) watch all the young men running by. Plus, there's a dog park for those with four-legged friends. Throughout the year, and especially during the summer, there are multiple events held in the park for everyone in Baltimore to partake in, such as movies, concerts, and sports. Canton Waterfront Park is similar but it's on the water, so even in the summer there's a nice breeze coming off of it.
Not to be a huge proponent of tempting the law, but there is a seemingly lack of regulation of open containers in public that is very helpful for grown-up picnics in these parks… Oh, and pizza places, such as Home Slyce, will deliver to the parks—all the wins.
Mount Vernon
Mount Vernon is my 'hood, from whence I can walk to work while viewing some pretty awesome older architecture on tree-lined streets, which is fabulous. This neighborhood also includes the scenic Mount Washington, the Walters Art Museum, and Mt. Vernon Place United Methodist Church, a Gothic church from the 1870s. The area has a bit of a darker feel to it, and you can almost imagine Edgar Allan Poe traipsing along the streets in his final days.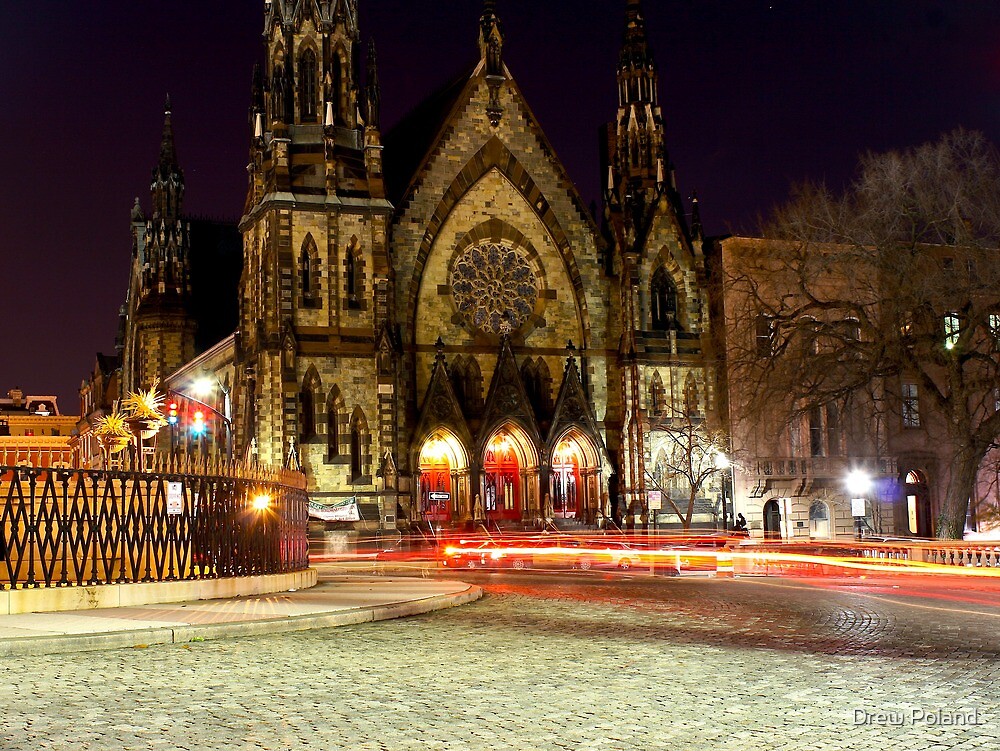 On a slightly less dismal note, Mount Vernon is home to The Hippo, one of the most iconic gay and lesbian bars of our time. Penn Station is a couple of blocks north of the neighborhood, where you can catch a cheap train south to BWI airport or DC (straight to Union Station!), or take the Amtrak anywhere else. Additionally, the best Afghan food in the city is right around the corner, along with the quaint Shapiro's Cafe, or Trinacria Cafe (where you can buy $5 bottles of decent wine), and the wonderful Brewer's Art. All within walking distance and with the circulator around every corner—I love my neighborhood.
All of this to say, Baltimore is a simply divine place to live. Maybe not in a stereotypically downtown way like NYC or Chicago, and you might have to be a little more careful than average, but I don't regret moving into the heart of the city one bit. Baltimore has something for everyone, whether you like dancing, drinking, eating, social events, or kicking back and watching the Orioles or Ravens. Give Baltimore a chance and, I promise it'll knock your socks off.
Related