Nearly a week into June and almost a fortnight until the official start of summer, we've finally settled into our student, post-grad, or real-world person routines for the next three months. Whereas our childhood summers were filled with hours at the pool or at friends' houses, summer as a young adult can seem relatively anticlimactic. For most of us this season means starting a new job, continuing an old one, changing states, or going home. With rent to pay and hours to clock in, that fantasy trip to Europe may not be in the cards this year, but that doesn't mean you can't have a summer adventure.
Meet the latest item on your warm weather itinerary: a summer road trip.
No matter how tight your budget or how limited your vacation days, a road trip is the best way to travel this summer. No need to hassle with airports and the expense of flying when you can pick your departure time and pack your car with so much more than a couple of carry-ons. Traveling this way also presents ample opportunity to belt out the best of Journey or any other tunes on the radio (see a few of our recommendations below)—not to mention the chance to pull over and snap pictures of local landmarks as you go along your merry way.
As someone with about as much tolerance for logistical planning as a rambunctious puppy in a room full of tennis balls, I can assure you that putting this plan into motion is a lot less painless than it seems. Here's all you need to know about planning your summer road trip in plenty of time to pack your bags.
Pick a destination
Yes, this is an obvious first step, but an important one. Consider how much time you'd like to be gone—a couple of days, a long weekend, a couple of weeks?—and how much time it will take to get there. If you'll be spending the better part of a day in the car, you should give yourself at least two full days in your destination. If you can make it to your destination in a couple of hours, a weekend or even an overnight trip will do.
Budget
We've already established airfare won't be necessary, but take into account the cost of gas, your accommodations, food, and souvenirs. Cut the cost of gas by carpooling with friends and use Venmo to make payments quick and efficient.
Find your travel crew
The best part of road-tripping is the conversation you'll have with your passengers. Decide who will DJ, who's in charge of snacks, and who is responsible for making sure you're not betrayed by the GPS. While having more buddies tag along makes for a lively adventure (and provides you with several alternate drivers), it can be hard to coordinate the interests and schedules of more than a few people. Make sure your crew is flexible and willing to wake up early or stay up late. Avoid inviting backseat drivers and off-key singers.
Find a place to stay 
Whether you're stopping for the night before resuming your drive the next morning or looking for a place to crash once you get where you're going, look for a place located close to local attractions where you have easy access to the best the area has to offer. Depending on the size of your budget and when this stay takes place, your accommodations may vary. You might be able to stay with friends, negating any cost (beyond a gift for your host); however, if this is the case, you may have to account for more people than simply your travel companion(s) participating in the trip's activities. While hotels are solid options, they're often impersonal, generic, and can be pretty pricey. I'm a huge proponent for services like AirBnB (including Flipkey and Roomorama) because of the affordability of these rooms and the opportunity to personalize your experience based on your host, location, and rooms available. Often these accommodations include private kitchens where guests have full access to everything needed to cook breakfast, lunch, and dinner—yep, that includes corkscrews and glasses.
Create an itinerary
You don't have to plan out every hour of your trip, but making a tentative game plan will keep you focused and ensure you make the most of your time—no matter how much that may be. A simple Google search will turn up thousands of results for things to do in your area as well as their locations. Pick two big activities—visiting a museum, hiking nearby trails, going on a sailing trip with Poseidon Charters, going on a food tour—to do each day and fill in the spare time you have with relaxing, window shopping, and eating.
Which brings me to the next step…
Find good food
No trip is worth the drive without something tasty waiting at your destination. Do your research and search Yelp, OpenTable, or local publications for the top-rated restaurants, food trucks, and open air markets in the area. If you plan to splurge on a night out, consider making reservations to ensure you'll be seated at the most popular places. Also check out restaurant websites to peruse menus and check out happy hour deals. While you can always ask the local opinion on nearby eateries once you arrive, having an idea of popular restaurants and what they serve will make decisions much easier once hunger strikes.
Make sure your car is up to the task.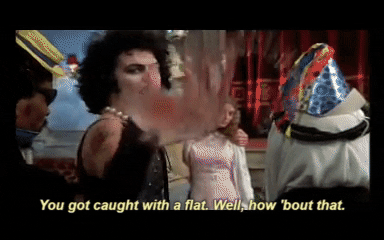 Unless you're an expert mechanic who carries all the appropriate car-fixing tools in the back of his/her station wagon, send your car in for a quick inspection or do a once-over yourself to make sure you won't be stranded on some unfamiliar highway with a broken windshield wiper and flat tire. Also read this and take notes.
Check the weather and pack accordingly.
Nothing's worse than being over or underdressed for the weather. Avoid unnecessary sweating or shivering by checking the weather of your destination a couple days before your departure. Bring *comfortable* clothing you can layer—both to make it look like you've packed more options than you actually did and so that you can adapt to fluctuating temperatures. A good pair of walking shoes never killed anyone and a raincoat is always a good idea.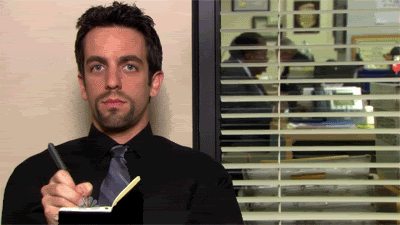 A summer road trip is the perfect opportunity to check off an item or two on your bucket list. Maybe you've always wanted to go skydiving, or swim with sharks (no thanks), or enter a pie-eating contest (sign me up)—another trip to the Google will inform you of zany and potentially life-altering activities in your area of choice. And if your goal is to visit all 50 states in your lifetime, revisit point #1 and pick a new state.
Be prepared to be spontaneous.
It sounds like a paradox, but this might just be the most important piece of advice we can give you. The fun of roadtripping is that you never know what you'll see around the next bend in the road. If you come up upon a giant Paul Bunyan statue, roadside stand of questionable fruit, or a traveling circus, be willing to pull over and check it out or at least snap a few pictures before continuing your drive. After all, there's a reason you chose to drive, isn't there?
Related