It's officially summer. For many this means afternoons at the pool, evenings at BBQs, outdoor festivals, outdoor concerts, vacations, and much more. Unfortunately, along with the best aspects of summer come the worst: humidity, bugs, overheating, and the occasional sunburn. But don't let these thing keep you inside. With a little planning ahead, you'll be prepared to survive the worst of this hot season and put the emphasis back on the fun in the sun.
Meet your best friend for the next two months: the "summer survival kit." The contents of this kit might look a little different depending on what activities you plan to do this summer, but you'll be on the right track if you start with a few basic essentials. Once you've got them down, you can work on planning your summer adventures, so that when someone asks you "what'd you do this summer?" you have an answer besides "I sat in the air-conditioning and binge-watched Orange Is The New Black." (But do that too.)
1. A cute new tote bag. Most wouldn't consider this a necessity, but it's an easy way to keep all of the items on this list in one handy place so you have them at home, and they're easy to take with you if you're on-the-go. I like this striped bag ($16.99), this adventure themed tote (26.50) and this beach bum canvas bag ($18). Etsy is a great place if you have something specific in mind or want to make something custom.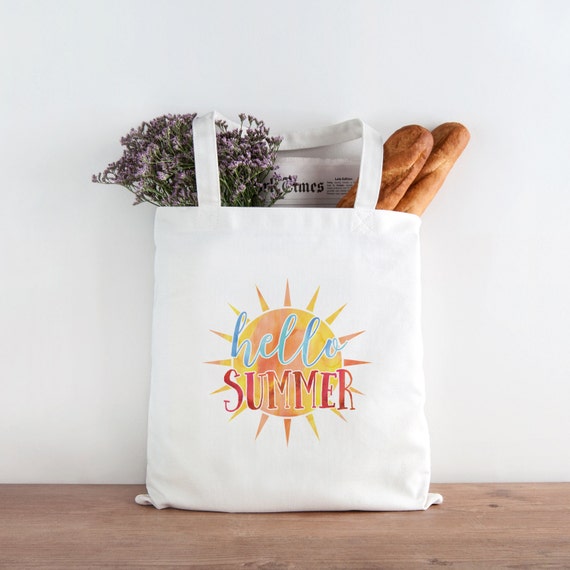 2. Sunscreen. If you plan on spending any time outdoors in the summer, you need to invest in sunscreen for both your face and your body. You'll help avoid painful sunburns and it's a step towards preventing skin cancer, too. Not all sunscreens are created equal—so do your research to determine what's most important to you (price, texture, organic ingredients, etc). I like to use Coppertone Sport SPF 50 ($7.99) and Hang Ten SPF 50 ($14.98) for my body, and Kiss My Face SPF 30 Stick (7.69) or Neutrogena Beach Defense SPF 50 Sunscreen Stick for my face ($9.49).  
Using non-comedogenic sunscreens on your face is crucial to preventing breakouts and irritation, since it's specially formatted so it doesn't block your pores. Don't forget your lips either. I love this Beyond Coastal Citrus Grove Lip Balm (SPF 15, $6.86) and Kiss My Face SPF 30 Lip Balm ($5.98).
3. After sun care. For pale people like me, a sunburn at some point in the summer is basically inevitable. Whether you miss a spot while rubbing in sunscreen or don't lather on enough to begin with, you might be in for an unpleasant surprise. So stock up on some Aloe Vera Gel and After Sun lotion now. You'll thank yourself later.
4. Bug Spray. Because mosquitoes are gross and who wants to take their chances with Zika virus? You can still enjoy time outside by guarding your skin against insects with some bug repellent. I'm not a huge fan of the chemicals in traditional bug spray, so my favorite is Bug Soother. You can also opt for a citronella candle (but beware of harmful chemicals in these too) if you don't want to spray something on your body.  
5. Hair Tamers. What you need will depend on your hair type, but a solid dry shampoo and anti-frizz spray is always a good investment. I like Batiste Dry Shampoo ($7.99) to help combat greasy hair on days it's a total sweatbox out. Put it on in the morning before styling your hair and refresh in the afternoon if needed. To help preemptively deal with humidity, try Garnier Fructis Sleek & Shine Anti-Frizz Serum ($4.79). I use it on towel-dried hair every night, but you can probably get by with a small amount on dry hair too.
6. A way to stay hydrated.  Ideally, water. Drink lots and lots of water, especially on days that are hot and humid. If you prefer something more flavorful than "plain" water, invest in a fruit infuser water bottle and add some sliced lemons, oranges or strawberries. I personally think water gets colder and tastes better in a glass water bottle, so I like to keep one handy at all times.
You should also take steps to keep your skin hydrated. Many people only think of lotion as a necessity in the winter when skin tends to dry out, but it's just as important in the summer. I'm a big fan of these skincare products if you aren't sure where to start. I use them through every season—summer included. I gravitate towards citrus scents year-round, but they especially appropriate in the summer months.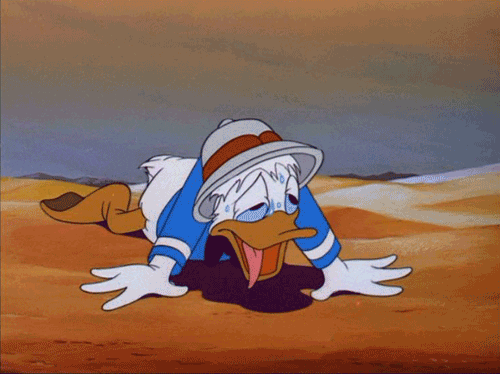 There are many things you could add to this list, like your favorite alcoholic beverage or a good summer book. But no matter what else you take with you, remember these essentials and you'll be all set for a fun-filled summer. What are you waiting for? There are pools and oceans and fruity drinks waiting for you. Enjoy the nice weather before it snows again.
Related