[video src="http://imgur.com/gallery/pj45H63"]
The Baby Boomer man-child. We all know who he is. When you read those words you pictured him, didn't you? He's got greying (or balding) hair, still wears a tie every day, conjures excuses, makes not-so-funny jokes, and bashes millennials—he's a thorn in your side. While I count down the days to my thorn's retirement, it came to me that I would have to find ways to cope in order to keep a job I otherwise love.
I realized this when my boss's response to my pregnancy announcement was, "You know we don't have to follow FMLA (Family Medical Leave Act), right?" As factual as that was, not exactly the response I expected to hear. So as I walked back to my office, fighting the urge to pen a resignation letter, I started formulating a few ways to ease the pain. Foolproof? No. Risky? Occasionally. If you have a mouth like mine, though, you've got to find some way to keep it in check. And so, darlings, if you ever find yourself in a similarly unfortunate workplace situation, here are 10 ways to deal with your baby boomer, man-child boss (and keep your job).
1. Remember that life is not what he was promised.
Mr. Man-Child's golden years are not going to be what he was promised as a young lad. He dreamt of working his way to the top of a company and relaxing by age 60 as the Social Security and pension checks came rolling in. Now, he is stuck working well past his promised retirement age, social security benefits are not as large as he had hoped, and he is forced to work with people other than middle-aged, white men. He looks around his office now and sees not entirely men that look like him, but women! Not to mention the minorities! Oh heavens, the pain he must feel.
2. Be a spin doctor
Remember how Chris Traeger was on the spin team for Leslie Knope's campaign in Parks and Rec? Be that times a thousand in Candyland. When you have to tell your boss for the umpteenth time that the information he is giving you is, in fact, not what is required, use fluffy phrases. "I know you are busy, so I'm sure you haven't gotten to it…," "I'm not sure I sent you the correct form, but…," and "I did not describe that well…" It takes some pride-swallowing, but you'll get a better response than, "Hey dingbat, that's not at all what we need or what I asked for the past 150 times I've requested it."
3. Use some sarcasm.
When you are standing in your boss's office waiting for him to sign a check and he goes off on a tangent (again) about how terrible millennials are, it is sometimes impossible to completely stomach your anger. Then enters our old friend, sarcasm! My favorite response to the typical, "The world is going to hell in a handbasket because of millennials," is, "Well, it should be a fun ride!" Another tried and true from my toolkit is in response to how millennials don't know how to do anything. It is some variety of, "Well, Baby Boomers seemed to muddle through it. I'm sure we will, too."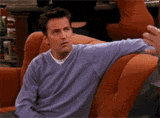 4. "Joke" back.
As my boss sat in my office and "joked" for the fifth time about how he'll let me "take a week off with a doctor's note" for maternity leave, I thought my blood would boil. So I "joked" about a lawsuit. Sure, we have fewer than 50 employees, so we don't have to follow Family Medical Leave Act, but there are still laws, mister. Plus, I have a feeling that a jury of my peers would find some sort of bone to throw me.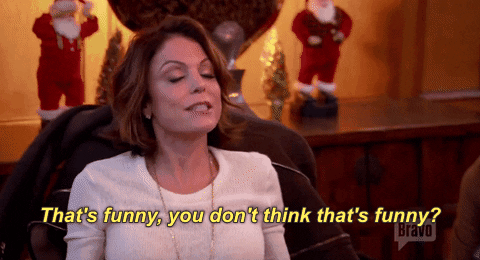 5. Use the toddler method.
One of the best ways to teach kids correct grammar and pronunciation is by repeating their speech back properly. While it may not actually work on your man-child boss, it might make you feel a lot better. "How can we reach the Hispanics in our community?" he might say. "Well, we should ask some of the Latino community leaders to let us present at their groups," is a fine response. "It's like they came from some third-world country!" he argues. "It's possible they have come from a developing country," is a gentler way to point out some insensitivity (or outright prejudice), than, "Don't be such an bigot, Gramps!"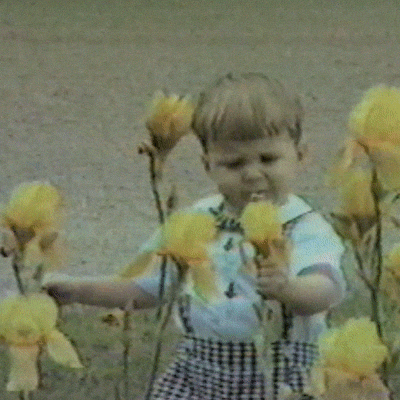 6. Scream loudly in your car.
Monday and Friday evening drives usually consist of me rolling up the windows, turning the radio off, and ranting very loudly about all the reasons why Baby Boomers are not the greatest generation, my boss is terrible at his job, and we'd all be happier without him there.
You should try it, too. It is not productive, but sometimes saying things out loud can be a great ease to your mind. I once had a counselor tell me that saying something makes a thought real, so it is harder to question yourself later. Her sage advice has helped me assure myself that I am not, in fact, crazy and that my boss has room to grow.  
7. Say it plainly
This is a tough, but necessary step. You must always pick your battles, but if something is a consistent problem or bother, the only thing you can really do is speak up for yourself. Sometimes, Mr. Baby Boomer may respect you more for it. The trick is to remain respectful and to the point. If you are tired of your boss repeatedly speaking in staff meetings about how your company should avoid hiring "lazy millennials," speak up. "Sir, it bothers me when you pigeon-hole my entire generation," may very well be enough to get him to stop, at least for a little while.
8. When even more necessary, file a complaint
If you have said it plainly on multiple occasions, it may be time to take the necessary—and scary—step of filing an official complaint. Check your company's grievance policy and make sure that your complaint falls under its definition and that you follow all of the proper channels to address your complaint. The long and the short of it, is you cannot let people get away with treating you or others badly, particularly without cause. You may get yourself in an uncomfortable situation, but remember all of the good you may do for the next one to face this issue.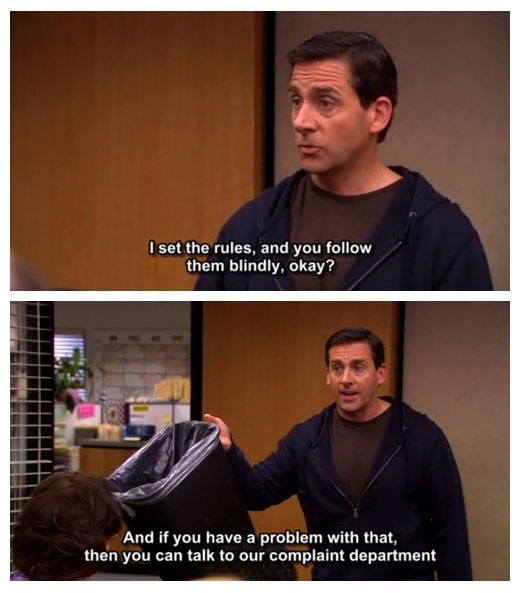 9. Do something for yourself
Sometimes all you need is a mood boost to get you back on the straight and narrow. Go for a run before work, use your lunch break to visit with a friend, or make plans to party on Friday night. Having something to look forward to, that is just for you, can help put your job back into perspective as only a small part of your life. Decide what matters most and make the most of it.
10. Try to remember he is human
This is probably the most difficult method on this list. I fall short on a regular basis of remembering this step. We all have our shortcomings, but it is so much easier to recognize them in others. Just like you should for any person you meet, think about how he grew up, the troubles he may be facing, and the things he is doing well. It may help you just roll your eyes and move on or give you even better insight on how to handle addressing him.
The next time your boss is grumbling about the good old days and how he would run the world, take a stab at some of these suggestions. Let's face it, you're never going to change him more than he is going to change you. So do what you can to help your situation and mood and know you're part of the solution instead of the problem. Then continue on being your bad self and taking over the world on your own.
Related