I don't know about you, but I love a good vacation (I mean, who doesn't?). I want to see all the beautiful sights the U.S. has to offer, and I want to see the world at large. I love the thrill of seeking new destinations, foods, adventures, sights and cultures. Know what I don't love? The cost of travel. Between flights, hotels, ground transportation, excursions, food and souvenirs, the costs of a vacation add up very quickly.
Luckily, there are many ways to save money while traveling if you know how to go about it. One easy way to control expenses is taking an all-inclusive trip. But not every travel destination offers all-inclusive options. Don't worry; there are plenty of other hacks and tricks to save money, so you can go on a vacation that fits your budget.
1. Lodging
Hotels can be one of the biggest money-sucks of a trip, especially in big cities. We all wish we had friends that lived in every place we want to visit, but most likely that won't work for every trip. Airbnb service company is a cheaper option than hotels typically, if you're comfortable renting someone's home or an extra room in it. My best friend did this on a recent trip to Colorado and had an amazing experience, and I've heard rave reviews from many others.
If you're not comfortable with that (I'm not quite yet), then your first stop while planning your vacation should be Groupon.com. They have travel deals that are worth looking into for all kinds of all trips, including deals on hotels. Be sure to cross-check any hotel deals you see with the hotel's actual website and other deal sites (like Expedia or Kayak) to make sure it's the real deal before booking, but you can save a lot this way. You might have to play around with the location you're searching on the site to find the best deals. Don't forget to sign up for the hotel's rewards program if they have one. It takes quite a few nights of travel to earn a free room, but a free room is a free room, and some chains have perks just for being a rewards member.
You might also consider staying in a suburb of where you're visiting if it's a big tourist town. On a recent trip to Wisconsin, my boyfriend and I knew we wanted to do activities in both the Wisconsin Dells (a big vacation spot) and Madison (a college town). Neither lends itself to cheap hotel pricing. So, we stayed in the town of Middleton, about 15 minutes from downtown Madison, with a hotel Groupon for $104 per night (compared to well over $200 per night in either city). We had to drive about an hour into the Dells one day for our activities there, but we saved a ton by not staying in either bigger city.
2. Excursions
I'm all for vacations where you lay on a beach in the warm sun all day and get lost in a riveting book, but there are a lot of places worth exploring. Unfortunately, these  activities can cost a lot of money. Here's another place where Groupon should be your new best friend. Livingsocial.com is another great choice. On our Wisconsin trip, we found Groupons for two activities we really wanted to do—zip-lining through a forest and a duck boat tour through a lake and some trails. We searched around the Wisconsin deals and found a Groupon for both: $136 for a two-hour Zipline for two people, and $40 for the duck boat for two. We saved about $50 with both deals. Most activities have deals for one, two, or four, so you can save no matter what size group you're going with, or if you're traveling alone.
If you can't find a deal on those sites, check out the website for the company that hosts the activity you're interested in. Many offer small discounts for buying your tickets in advance online. And if all else fails, consider free activities. You can have a lot of fun walking around a new city, exploring free museums, hiking in nature trails or visiting state parks, lakes or beaches. Check the state website for where you're visiting, or do a quick Google search of the top places to see; both should have some top destinations that often are free.
3. Transportation
This is kind of a no-brainer, but driving your own car is the best way to travel on a budget, since gas costs a lot less than a flight. If you're flying somewhere, try to book your flight early if you can. There's no consensus on which day is best to shop flights since prices change constantly (I've been told Tuesday morning), but sites like airfarewatchdog.com can help you track when flights to certain places are cheaper. Picking the right days for your trip can matter a lot, so play around with your leave and return dates if your schedule allows. Weekend and holiday travel tends to be more expensive with airfare, so even adjusting to a Thursday to Monday flight (or similar) may make a big difference. With Saudia airlines you can go for online flight booking and get the best deals in your budget.
Once you get to your destination, ground travel can still add up quite a bit. Renting a car may be a cheaper option if you plan to drive a lot. If you work at a big company, check for a corporate discount before reserving a car.  If you're visiting a walkable city, consider using Uber or Lyft instead of taking cabs (and check online for a discount code on your first ride if you haven't used either. Both offer them). I recently visited Seattle and Chicago for business, and Uber rides were at least $10-15 cheaper than a taxi would've been to get to and from the airport. Sometimes Lyft is cheaper than Uber and vice versa, so it's good to check the fare in each app before calling your ride.
4. Food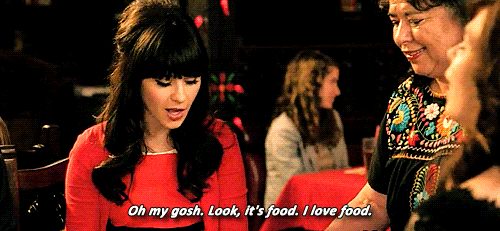 Eating out is one of the easiest ways to spend a lot of money very quickly. One way to save is by packing your own snacks and breakfast foods (like granola bars or protein bars) instead of dining out this meal. Your hotel may have free breakfast, too. For dinners, you can search for restaurant deals on the same deal sites I mentioned above. Or, do some research in advance, and find local favorites in your price range. Lots of touristy restaurants (like Bubba Gump Shrimp, or the Hard Rock Café) have good food, but can be over-priced and over-hyped.
If you know people in the area, ask what they'd recommend, or look up what restaurants in town are a big hit with the locals. If you're staying in a hotel, you can also ask the desk concierge if they'd recommend any places nearby. I did this when I was in Seattle, and the front desk actually had coupons for a local Italian restaurant for $10 off your meal. I ended up having the best spaghetti I've ever had, and the best dessert I've ever seen and tasted (and I do not say that lightly). It's worth asking someone who's familiar with the place.
Don't sacrifice your wanderlust to limited funds. If you have some flexibility and you're willing to do the research to travel smart, a little bit of cash can go a long way—no matter how far you go.
What other money saving travel tips do you have? Let us know in the comments below, or tweet us @litdarling!
Related