It's the most aspirational time of the year. You're about to head home or to wherever your holiday festivities are set to take place and although your destination may change, the inevitable battle with your suitcase never does. As you stare into your closet, you dream of the ideal vacation—party invites, the night out at the bar catching the eye of *that guy* from your high school Spanish class, sipping hot cocoa by the tree with your family, leading the charge in a snowball fight in the backyard, and lighting up the dance floor on New Year's Eve. But first thing's first: packing.
1. If Flying, Stick to a Carry-On
Unless you're heading home for an extended stay, try to pack everything into a carry-on. Holiday season makes for insane airports and tons of lost luggage, so the ability to keep your bag with you from start to finish is a great way to guarantee that you're not heading to the nearest Target to buy new underwear and bras because your suitcase ended up in Toronto when you were going to Tulsa.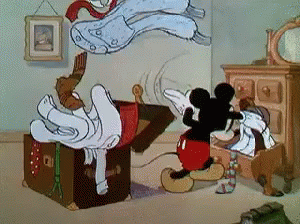 2. Assess Your Calendar
Odds are you haven't been bombarded with party invites, so one LBD is probably enough to get you through the formal holiday events. Fashion-crazed? Maybe throw in a few extra accessories—especially if you know you'll be seeing some of the same people at different events. A dressier top that can turn leggings or jeans into a secondary going-out outfit is another staple. Plus, if temps drop, the LBD might be too little for the occasion. For the more boring, everyday moments, a couple of multipurpose bottoms and tops are all you need (think about the math: even for a week, two pairs of pants and four tops give you eight different outfits). Think quality, not quantity.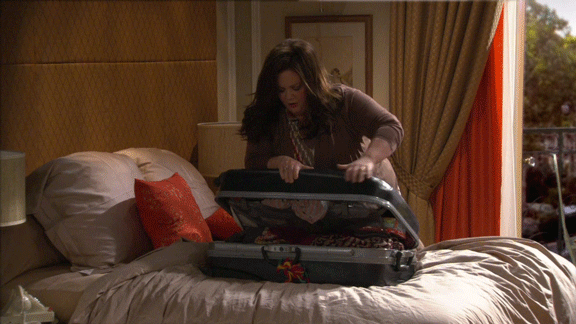 3. Assess Your Needs
Check weather reports before you pack! Even if you clearly remember "Winter Wonderland" scenarios at your childhood homestead, it might be a warmer year this time around—or you might realize you're heading into a polar vortex and swap your great new miniskirt for something a little more full-coverage.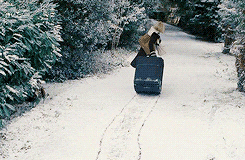 4. Remember Last Year
If you need to, scroll back on your phone. No heartwarming pictures of you and sis dressed in adorable pinstriped PJs, somehow looking perfectly coiffed on Christmas morning? If you don't have photo proof last year, it's probably not happening this year. Stick to the comfy basics you can lounge in all day—sweats and yoga pants vs. pajama-specific pants—to save space.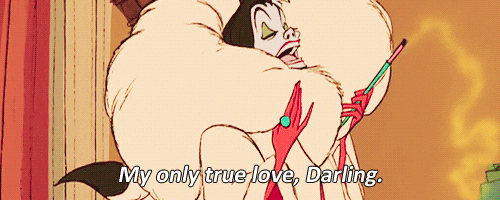 5. Go Minimal on Outerwear
Unless you know one of your days is going to be spent walking outside in a city or somewhere you'd like to be seen in a nice coat, you're better off bringing that utilitarian puffy winter coat that will keep you cozy. You can dress it up with a fashion-forward scarf and hat combo if you need to, but more than likely, no one will see you walking from your car to the bar in your down jacket.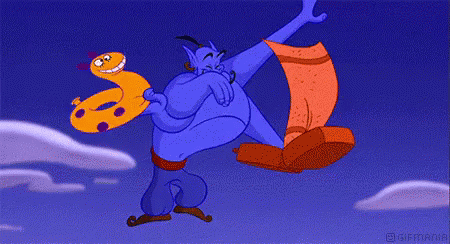 6. Think Quality, Not Quantity
Last year, I brought eight sweaters—mostly Target or Forever 21 purchases—home with me for the holidays. My Thanksgiving trip this year, I brought home a single Mongolian cashmere, boyfriend-cut, V-neck sweater from Grana. The first trip, no one said a word about my sartorial choices. The second trip, even my dad mentioned that my sweater was nice. Bonus: Since quality fabrics can also be worn a few times without smelling or stretching, you can pack a lot less for the same amount of time. If you've got one quality item that will do the trick, look no further.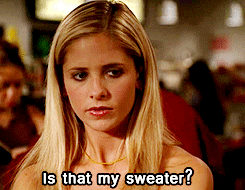 7. Borrow from Mom (or Dad, or Big Sister)
Take this week to get creative and think outside of your closet. Your mom probably still has some turtlenecks from the eighties that will look ultra-chic now; alternatively, you could grab a big sweater from your dad to rock with leggings. Scarves and jewelry that you laughed at as a teen can be made fashionable on a simple black backdrop if you have the right attitude. And remember the days of trying on mom's heels as a kid? Let's bring that back.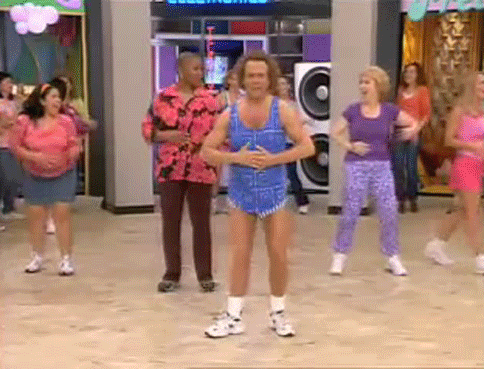 8. Bring One Workout Outfit
It's the holidays, but at least plan to get out for a walk, hike, run, yoga class or HIIT workout at some point. Packing workout-specific clothes will keep you motivated (or, at least, guilty enough) to get out the door at least once while you're home.
9. Realize It's Not About the Clothes
The hot guy from Spanish class isn't going to care if you're wearing a cute, simple sweater and jeans vs. a specific-to-the-evening camisole, blazer, and leather skirt combo. If he's the same guy you secretly loved in high school, it won't take a fancy outfit to impress him, just a confident smile and a "How are you doing?" should be enough to make an impression. Your family loves you and just wants to sip hot chocolate and binge-watch Christmas movies, not discuss your sartorial choice of the mid-calf or full-calf leather boots. And when you're not stuck at baggage claim waiting for your suitcase for that extra hour, you'll be glad you packed light.
How do you pack for the holidays? Let us know by tweeting @LitDarling!
Related