One of the best things about Halloween season (read: late September to November 1st) is the slew of themed movies, from charmingly spooky to downright scarring. The month of October isn't complete without a few dark, foggy nights spent in marathoning these classics. As if you needed an excuse to cuddle up indoors, we at Literally, Darling have conveniently listed the best of the best of Halloween movies.
Signs

Scary. As. Hell. Maybe it's not thematically "spooky," but sometimes you just need to be scared to feel that Halloween lovin'.
Halloween

It's all in the title.
 Children of the Corn
Make sure to watch this classic before doing a corn maze with your friends.
An American Werewolf in London
Hands down one of the best werewolf movies ever, despite somewhat questionable special effects.
Halloweentown
Do we NEED to explain this?
Abbott and Costello Meet Frankenstein
A must see for any comedy fans who also love classic old monster movies, "Frankenstein" is the best of a series in which Abbott and Costello meet several of the classic Universal monsters, with stars such as Boris Karloff, Bela Lugosi and Lon Chaney Jr. reprising their famous roles.
 Rocky Horror Picture Show
What Halloween would be complete without Tim Curry in drag? Plus, a lot of theaters will have midnight screenings during October.
Nosferatu
Yes it's in black and white and yes it's a silent film, but YES it is so good. There's a reason this classic has become just that—a classic. It's spooky, it's creepy and atmospheric, and surprisingly plot-driven, considering the lack of dialogue.
The Haunted Palace
Despite the name referencing Edgar Allan Poe, it's actually an adaptation of a Lovecraft story, starring Hollywood legends Vincent Price, Lon Chaney Jr. and Debra paget. Again, there are some questionable special effects but the dark touch and the Cthulhu mythology keep the viewer both entranced and spooked throughout.
Sleepy Hollow

The Tim Burton version is all that matters.
Beetlejuice
Spooky and morbidly funny, this Burton signature won the Academy Award for Best Makeup, as illustrated above.
Coraline
Don't make the mistake of reading the book OR watching the movie before going to bed. Seriously, you'll be up just lying in bed going "Gosh I hope no one tries to replace my eyes with buttons while I'm asleep."
Double, Double, Toil and Trouble

This movie is from the golden years of the Olsen twins and is the perfect film for a wimpy college kid too scared to watch anything but a warm-hearted family comedy on Halloween. Plus, Mary Kate and Ashley wear identical outfits in literally every scene.
Arsenic and Old Lace
This Frank Capra classic is hilarious and so morbid! When confirmed bachelor Mortimer Brewster (Cary Grant) gets married and heads to the family house in Brooklyn to tell his beloved aunts the news, he learns the sweet old ladies have been killing boarders and burying them in the basement. The movie is madcap, Cary Grant is gorgeous, and the sly humor will leave you rolling.
Sweeney Todd

I fell in love with this movie in 8th grade and haven't been the same since. There's just something about Johnny Depp and Helena Bonham Carter….and cannibalism. Just kidding—but Ed Sanders is precious as Toby and the soundtrack is to die for. No pun intended.
Practical Magic
A 1998 movie with Sandra Bullock and Nicole Kidman as: witches! Raised by their aunts (who are also witches), the Owens family has a curse that any man who dares to fall in love with the witches is doomed to die an untimely death. Perfectly '90s, perfectly Halloween-esque, "Practical Magic" isn't scary, so you'll definitely get that Halloween feel without nearly peeing your pants.
Scream
Who can forget about Wes Craven's classic 90s slasher flick? With a smart script penned by Kevin Williamson (of Dawson's Creek fame), Sidney Prescott (Neve Campbell) is terrorized by a mysterious murderer named Ghostface on the anniversary of her mother's gruesome death. The movie was so successful that it earned its budget eleven times over.
I Know What You Did Last Summer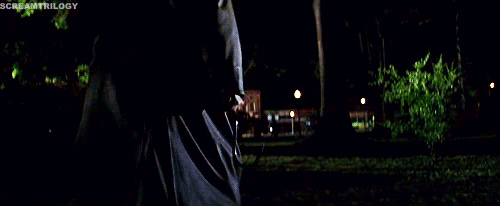 Continuing with the 90s slasher genre, no Halloween would be complete without a small town, hot teens and a lot of murder. Jennifer Love Hewitt, Sarah Michelle Gellar, Ryan Phillippe and Freddie Prinze Jr. star as students who accidentally kill a man, cover up their crime and spend the rest of their lives literally running from their mistake.
Hocus Pocus
Hocus Pocus is the perfect Halloween movie for several reasons. One, Bette Midler. She is perfect as Winifred, and her lipstick is to die for. Two, it has the subtlest touch of Disney magic, but doesn't feel particularly like a Disney movie at all. It has endless references to virginity or a lack thereof, which is a topic Disney tends to stray from. Three, one of the main characters is an immortal cat. Four, it is visibly dated to the 90s, which makes for the perfect brew of nostalgia and comedy.
The Nightmare Before Christmas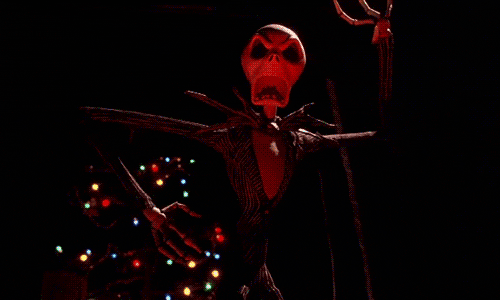 At risk of turning this list into a compendium of Tim Burton's work, this classic 90s animation has to be mentioned. It's perfect to watch towards the end of the Halloween season, to bridge the gap from October 31 to the prematurely hyped Christmas season.
—
Got any Halloween favorites you think we missed? Tweet us at @litdarling or let us know in the comments section!
Related