The Caribbean is one of the best getaway destinations all year long. Whether you want some winter sun or just hanker after a paradise vacation during the summer holidays, the beaches in the Caribbean are always pristine, perfect, and waiting for you.
However, heading to an all-inclusive luxury resort on Antigua or St. Lucia isn't an option for everyone. Luckily, there are a whole host of unique homestays and Airbnbs that allow you to stay in gorgeous, beautifully designed homes in exceptional Caribbean locations without worrying about breaking the bank!
If you are considering a Caribbean getaway this year, take a look at these stunning Airbnb's and enjoy island life at your own pace.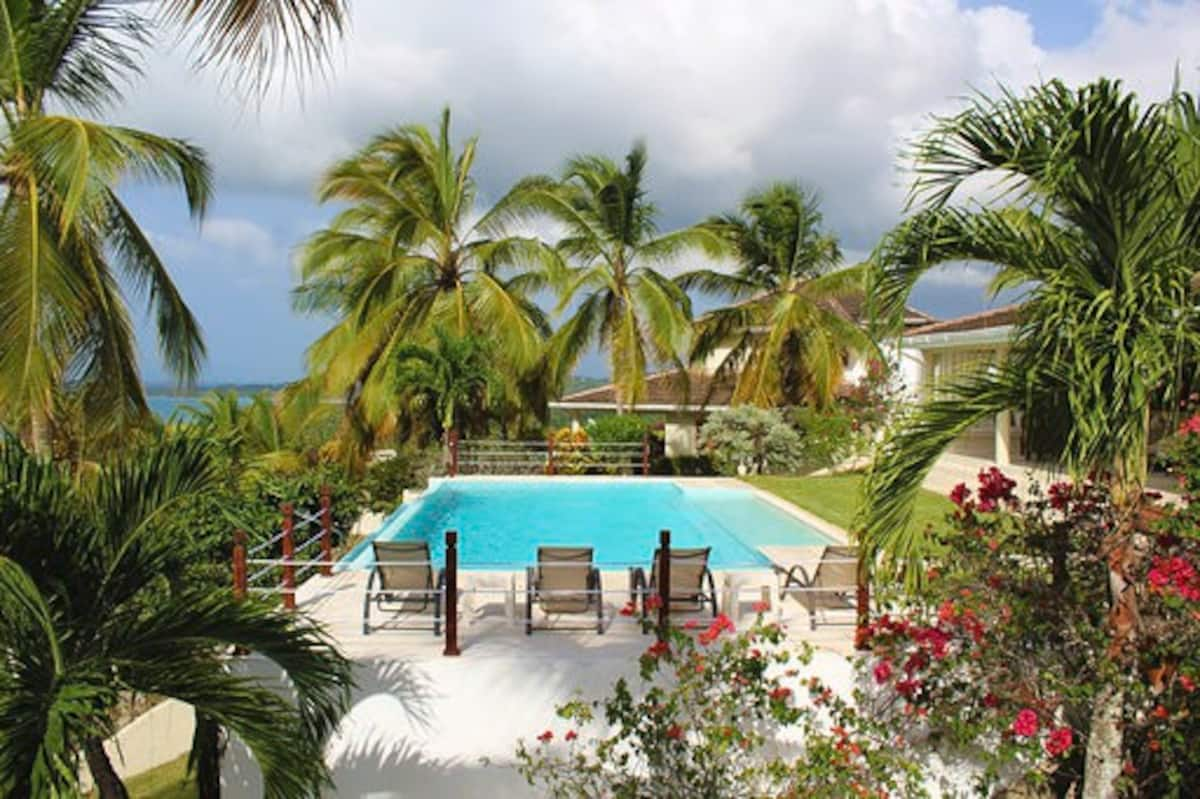 A beautiful villa perched high on a hill overlooking Coson Beach, this wonderful home offers fantastic ocean views, a private pool, and is just a few minutes from the lively nightlife of Las Terrenas. Enjoy stunning sunsets, outdoor dining, and a wonderfully elegant atmosphere, perfect for rest and relaxation.
This is a wonderful choice for a family vacation, with three separate bedrooms, four bathrooms, and space for six people to sleep comfortably and enjoy themselves. The villa is completely pet-friendly, too, so feel free to bring the furrier members of your family!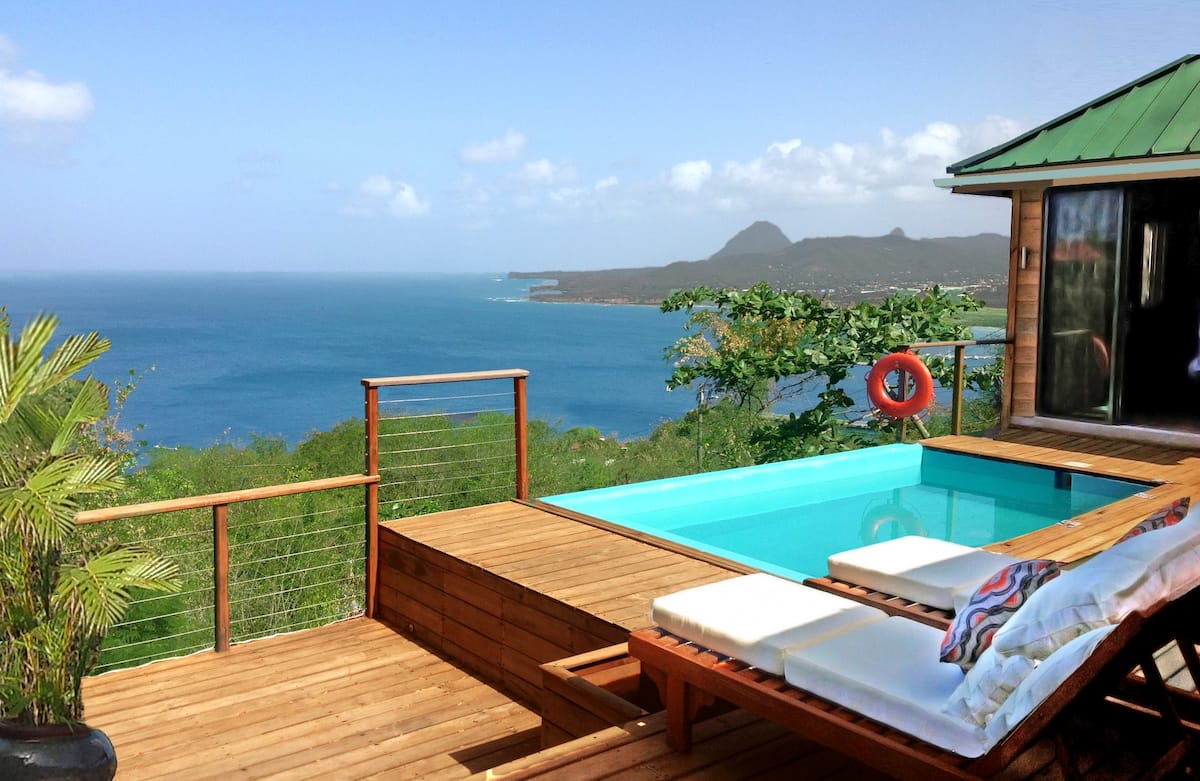 A delightful combination of modern design and rustic tradition, this exquisite villa has to be seen to be believed. Boasting an outdoor pool and wooden deck overlooking the Caribbean, a fully equipped French bistro kitchen, and a romantic honeymoon suite right off the pool, this place has it all. The views over the water are divine, and watching the sunset over the horizon makes this a pretty special place to stay. 
If part of what drew you to St Lucia was the World Heritage-listed pitons, this might just be the perfect spot for you! Both the infinity pool and the retro wooden deck overlook these stunning geological features, giving you a truly special panorama to drink in every night.
If you fancy treating yourself, Villa Pierre also offers a range of in-house guest services, blurring the line between homestay and luxury hotel. You can enjoy culinary delights prepared by a five-star private chef, or pamper yourself with a range of massage treatments in the open air.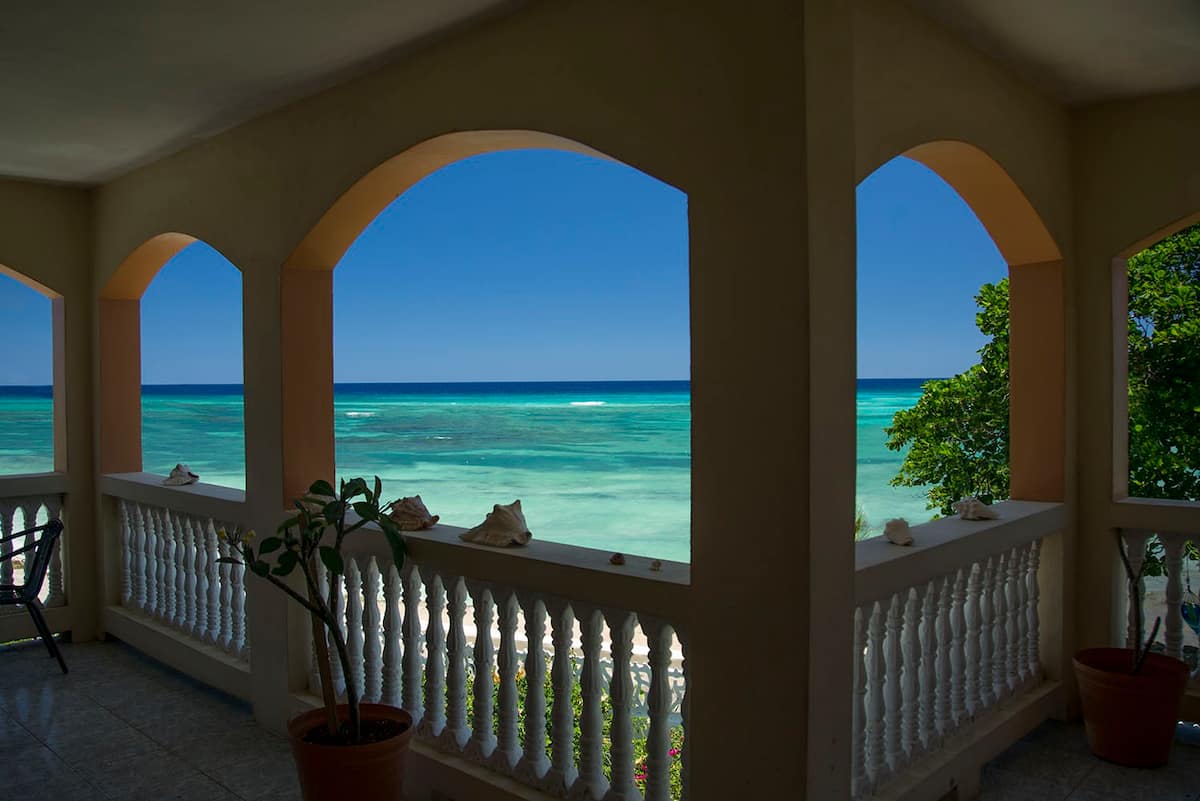 Right on the waterfront of Jamaica's famous Montego Bay, the Calypso Villa offers a remarkable combination of convenience and seclusion. Just twenty minutes from the airport and walking distance to town, it still feels like you have the whole island to yourself. Enjoy the fresh sea breeze from your private veranda and drink in the views.
This gorgeous spot is unique among Montego Bay homestays as the only private home actually on the coast. With the main road and the larger hotels occupying almost all the coastline, this house is the only private rental property in the area, offering the perfect blend of sea views, peace, and tranquility.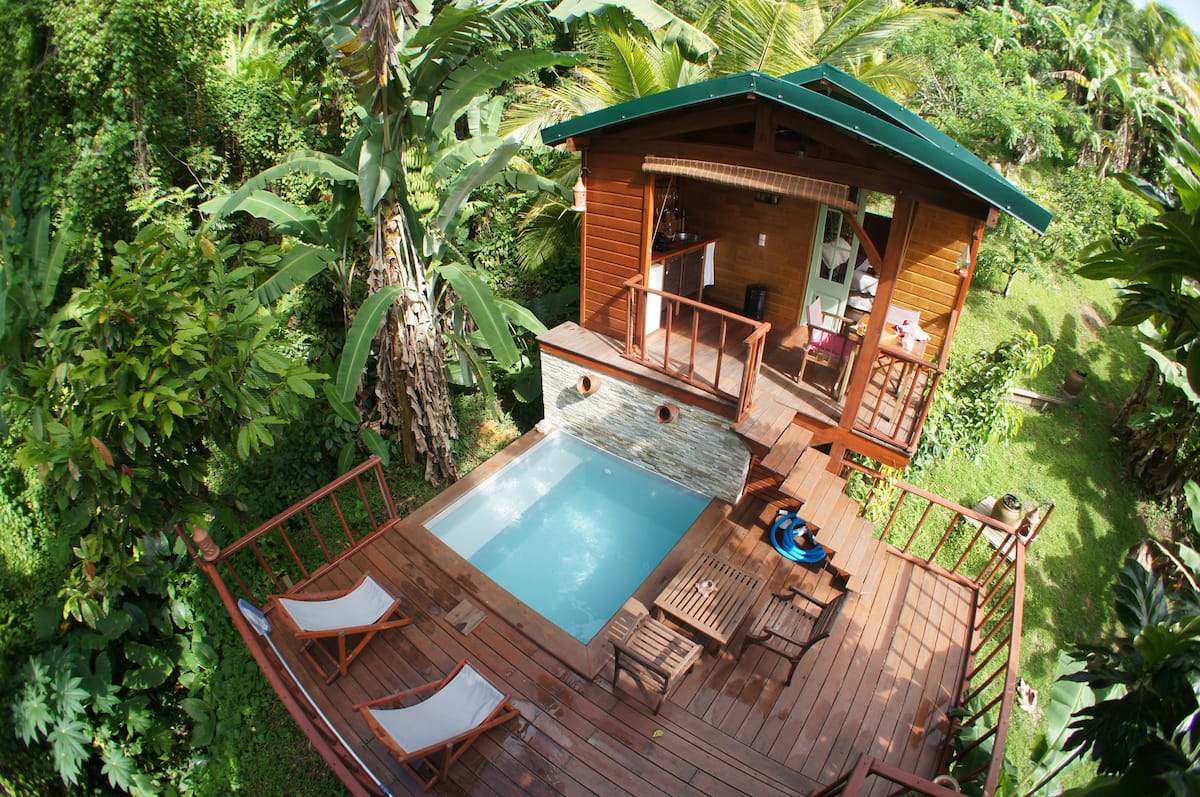 A wonderfully romantic cottage surrounded by natural beauty, this is a fantastic place for a couple to take some time out of their busy lives and get in touch with the peace and tranquility of nature. Surrounded by cocoa and coconut trees, you'll feel like you are in the middle of the jungle, but still only minutes away from both Atlantic and Caribbean coastlines. 
You can pick avocados, mangoes, bananas, and lemons straight from the trees in your private garden. Relax by your private pool, chill out on an ample terrace, and grill mouthwatering seafood delights on an open-air bbq. This homestay offers a glorious combination of rustic charm and boutique luxury that makes for the perfect couple's getaway.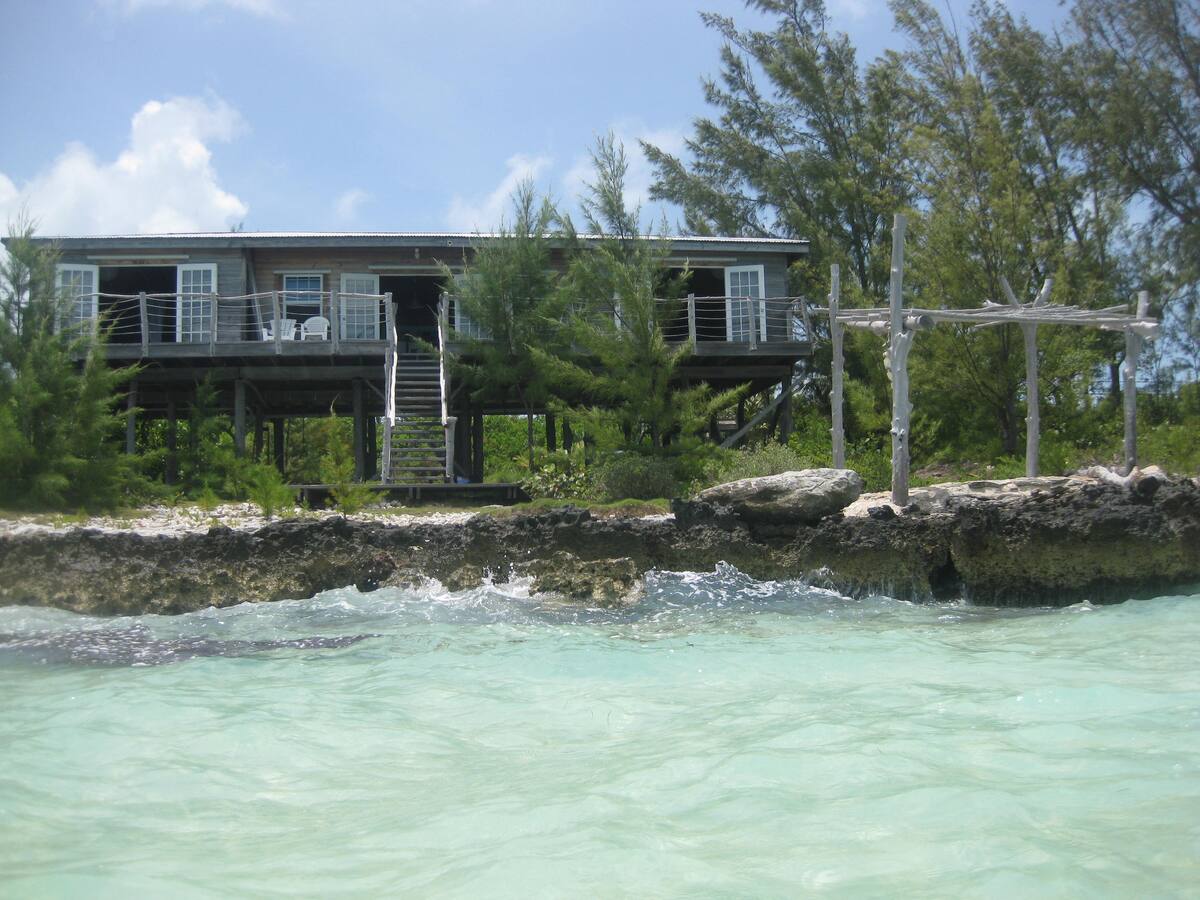 A unique vacation experience, this delightful wooden cabin literally inches from the water will be somewhere you never forget. Described as a "Pirates' Retreat" on the pencil-thin island of Eleuthera, it is one of the best locations in the world for spearfishing, snorkeling, diving, and collecting conch. It is also a truly picturesque corner of the Bahamas, with gorgeous pink-sand beaches, big waves for surfers, underwater caves for explorers, and an extraordinary array of marine life that will thrill and excite all visitors. 
The treehouse itself is an adventurous traveler's dream, although not for the faint-hearted! Constructed almost entirely from wooden planks, you can literally hear the waves gently breaking beneath you as you sleep. It boasts all the necessities and little comforts you need to make your stay perfect, and a fully equipped kitchen to cook up the catch of the day when night falls!
With fantastic Airbnbs across the Caribbean, creating your own perfect homestay vacation couldn't be simpler! With these five Airbnb options, you are guaranteed a trip you won't forget in a hurry.
Related