Car shopping can be extremely exciting, but it can also be quite the process. I recently bought my first new car. I had no idea where to start, so I'm grateful that I'm dating someone who did.
I'd been toying with the idea of buying a crossover (a small SUV) for many months. But when I was in the midst of moving, I got so fed up of trying to cram so much stuff into a regular-sized car trunk that I was ready to seal the deal.After two weekends of window shopping and test driving, I found my perfect car.  If you're thinking about buying a car, here's what I learned to make the process a little easier.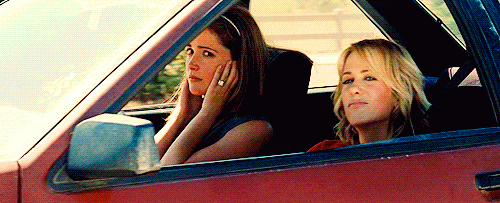 1. Keep an open mind
When I first started looking at cars, I wasn't even considering buying new; I figured used would be a better deal for the amount I drive. But I figured wrong, because as I soon learned, sometimes new cars have better financing deals. Don't rule anything out (so long as it's in your price range, of course) until you've had a chance to take a look around some dealerships, even if your heart is set on a specific car.
I went from dead set on buying a used Toyota Rav-4 to maybe interested in a Mazda or used Honda CRV, to more interested in a new Honda CRV, before ultimately settling on a new Rav-4 instead. I've literally wanted a Rav since my mom got her first Rav-4 in 2004 (yes, really, since I was 13), so I may have had a little bias. We considered a lot of options, taking a close look at their safety features and ratings and their technology to determine the best fit for me.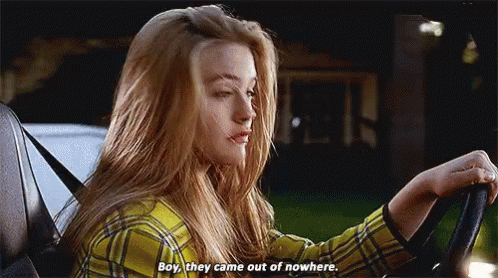 2. Test drive it, even if you know you probably don't want it
Test driving cars is important. You need to make sure you like everything inside and feel comfortable in the car. My boyfriend insisted we drive five different cars, even though I knew I had no interest in a couple, just so we could make sure I truly loved what I ended up with.  And I'm glad he did.
 I was leaning toward a CRV until I drove it and learned that the touch screen for the audio system drove me nuts. I liked the Mazda we drove but the seats were so narrow I felt like I was in a clown car. A good audio system was near the top of my wish list, so an annoying touch screen was a deal-breaker for me. And obviously, I want to feel comfortable while driving. You can't find out what your deal-breakers are if you don't drive the car, so make sure you take it for a spin.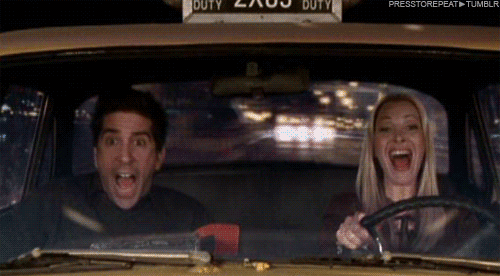 3. Do the math
Once you have your choices narrowed down, it's time to start thinking about financing. Many car dealerships offer financing for your loan, but you might be able to get a better deal through an external credit union. If you can find a dealer that's offering 0% financing for 60 or 72 months, that's the best deal you can get. If not, the closer to zero the better. This was the deciding factor for me, since the Rav-4 had a 0% financing deal for 72 months. Honda couldn't do much better than 2.9%, and even with a 1.8% rate from a local credit union, I'd still end up paying way more for a very similar car with that interest rate.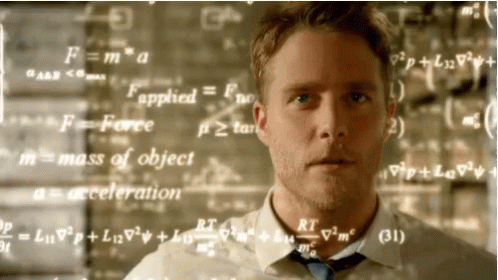 On that note, I'd recommend doing the math on what your monthly car payment will be based on what you're trading in and/or putting down, what the interest rate will be, and what the cost of the car will be. If you hate math as much as I do, you're in luck, because the online calculators are super simple to use. I let my boyfriend put his finance degree to good use and handle the calculations because all that math in an excel sheet was a big "no thanks" for me.  He calculated a "best case" scenario for what we hoped to negotiate a price down to, and a "worst case" scenario based on what the MRSP (manufacturer's suggested retail price) of the car was, to help me decide how much to put down and ultimately what car to choose.
4. Do your research
So, you've walked around some lots, test driven some cars, done the math and settled on the car you want. Now's the time to get ready to negotiate. Before you can negotiate, though, you need to research what the fair price for your car is. You should also get an idea of what your current car is worth, if you plan on trading one in. I'd recommend some searches on Kelly Blue Book and Edmund's—they're the main car pricing sites, and dealers will be familiar with them, so they'll know if the numbers you quote can be backed up. Once you know what a fair deal is, you're ready to negotiate.
5. Sealing the deal
I asked my boyfriend to handle the price discussions for me, too, because he bought his own car about a year ago and knows how to negotiate a good deal. Plus, I don't have the patience for multiple phone calls with salespeople. Blessedly, he does. If you only live close to one dealership,  I'd start by mentioning what the Kelly Blue Book fair price for the car is, and see how close that dealer can get to the price, or if they can beat it. If they can't budge much on their advertised price, you might be able to negotiate more for a car if you're trading one in.
If you live near multiple dealers, you can try what we did: Call one and say that another dealership is willing to give you the Kelly Blue Book price and see if they'll match it. When we did this, it was a complete lie, but it worked (not only would they match it, they'd beat it!). At that point, we knew we were in business.
My boyfriend called our other local dealer and said, "Hey, they're willing to beat the Kelly Blue Book price for me. What's the best you can do?" They could do better, so he got their number in writing, then sent it back to the first dealer. Pro tip: always get a deal in writing. They said they'd beat it, throw in the all-weather car mats for my car, and give me the full trade-in value for my car.
Since it was a Monday evening, I suspect both were just pretty eager to complete the sale; they offered similar deals. Shopping on a weeknight might help you get a better deal than a weekend when more people are out shopping for cars, so that's something to consider.
I ultimately went with the first dealer we called (the one we lied to!) because they had an interior color I preferred, even though it meant driving forty minutes to get the car. If you have the flexibility to travel a bit, the negotiating power of access to multiple dealerships can make a big difference.
In the end, I wound up with a great deal on my dream car with all the features I wanted. Now I've got a fancy HD radio, an audio system with excellent bass for all my hip hop listening pleasures, a backup camera, and bluetooth in my car, plus a push button start and a car icon on each mirror that lights up when someone is in my blindspot (I'm really moving on up, folks). I even got all weather car mats and a trunk liner for free! (I know, dream big).
You can get your dream car, too, with a little research and some patience.
Related