Kitchens are warm when the oven is on, but the last thing I want to do when it's cold out is stand around on the freezing tile kitchen floor for an hour to make dinner. Luckily, there are many easy, one-pot dinner recipes for quick meals that will warm you up and have you back on the couch with a warm blanket in no time.
These one-pot meals are perfect for those days when it's colder than Antarctica out (literally, if you live in Iowa this winter, apparently). Bonus points: since these are all one-pot dinner recipes, your dishes will be minimal, saving even more time. Thank me later.
30 minute (or less) stovetop recipes
1. One-Pot Lemon Herb Chicken & Rice
Buttery, delicious lemon herb rice and chicken in thirty minutes? Sign me up! This recipe looks even better than it sounds.
2. One-Pot Chicken Alfredo Pasta
I love chicken alfredo, and this recipe couldn't be quicker (or easier). Plus, you'll feel like a pro by making the sauce from scratch (usually, I use a pre-made sauce packet, but this is way better).
I was super intrigued when I saw this recipe. I haven't eaten much Thai food, but this vegetarian recipe sounds downright delicious, with a great mix of vegetables and protein.
This recipe does require minimal prep the night before so that your shrimp has enough time to marinate fully, but trust me: it's worth the wait. If you're craving it last-minute, you can make it day-of and let it marinate while you steam your broccoli and microwave quick rice. But the longer it marinates, the more flavorful it'll be. This is the perfect alternative to takeout when you can't imagine going outside.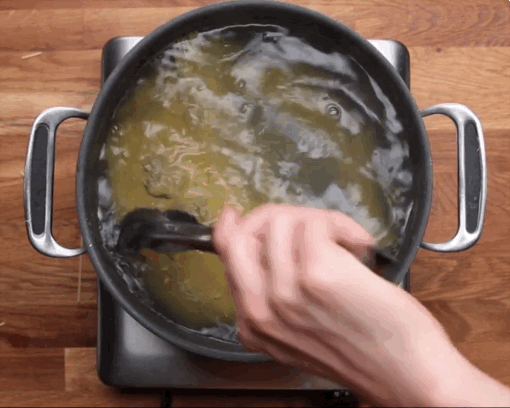 5. One-Pot Creamy Garlic Noodles
This is a super easy pasta dish to whip up, and a great way to get in an extra serving of vegetables (plus the chicken makes it plenty filling).  If you aren't a broccoli fan, you could probably substitute zucchini instead for equally delicious results.
Easy Instant Pot recipes
I'm still very obsessed with the Instant Pot I impulse-bought over the summer, and I'm starting to branch out and try new recipes. These are a couple of my standby favorites, plus a few recent instant pot recipe finds that I can't wait to try.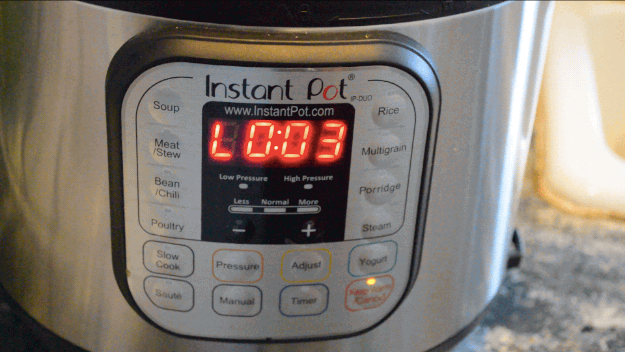 6. Instant Pot Honey Sesame Chicken
This is the best dinner I have ever made, and continues to be a favorite in our house. My fiancé and I argue over who gets to eat the leftovers (even though it makes a ton when you're just cooking for two). Super family friendly, super easy, super delicious.
This is pasta with all your favorite pizza toppings. What more does a person need? There's a bit more hands on cooking in this recipe compared to some Instant Pot recipes, but it's still super easy all things considered.
8. Instant Pot Chicken Pot Pie Casserole
This recipe is sure to satisfy the comfort food cravings that many of us get in the winter. It's an easier (quicker) twist on traditional chicken pot pie (minus the extra crust).
You might be thinking, "Macaroni and cheese is already a one pot meal, and the price of boxed mac n cheese is pretty hard to beat." While you're right about the price factor, you're seriously missing out if you've never had homemade mac and cheese. People in the Instant Pot community swear by Instant Pot mac and cheese—for good reason. Give it a try; you won't be disappointed.
10. Pressure Cooker Chicken Tortilla Soup
This recipe is perfect for a cold day. The cook time will be a bit longer than the 20 minutes advertised due to the time it takes to come to pressure, so keep that in mind if you're hangry (this is true for all Instant Pot recipes). But the actual time you have to spend hovering over the pot or prepping the dish is still minimal, considering all you do is toss everything in and stir.
You don't have to freeze your butt off in the kitchen for an hour to make delicious dinners. Try one of these quick, one pot recipes to spice up your weekly menu. And stay warm, friends!
Do you have a favorite one-pot recipe I missed? Share it in the comments below, or tweet us @litdarling!
Photo by Annie Spratt on Unsplash
Related