We all love the movies of our childhood. Between Disney and everything else we all fell in love over and over again. We love to relive our childhood just like everyone else so our writers, Haley and Lindsey have decided to help you out. Here are our top 10 picks for hottest male animated characters.
10. Phoebus, "The Hunchback of Notre Dame"
I was obsessed with Phoebus after I saw "The Hunchback of Notre Dame." Obsessed. I had this straw that had a figurine of him on it that I would use to drink everything. It was weirdly pathetic and kind of gross. But his blonde hair and facial hair are on point. -Haley
9. Beast/Adam, "Beauty and the Beast"
He's so tortured and dreamy. I'm not even sure how I know his name, but I do and who doesn't love a guy wearing a raggedy, puffy shirt? -Lindsey
8. Derek, "The Swan Princess"
He's so dreamy, and he's an awesome shot with a bow and arrow. He can pull off a cape, and unlike Cornelius his hair is perfect. Also, along with his charisma and skill, you can see that his hot male workout body is almost breathtaking and any girl can lose her heart over him. Plus he has learned that there is more to a woman that her beauty, which is a win. -Lindsey
7. Hercules, "Hercules"
He's a god, has perfect hair, and rocks sandals without looking totally awful. Need I say more? -Haley
6. John Rolfe, "Pocahontas II: The New World"
I'm not usually a fan of men with ponytails, but John Rolfe is so suave and British and lovely, I think I can get past it. And his green eyes. They pierce your soul, man. -Haley
5. Flynn Rider aka Eugene Fitzherbert, "Tangled"
Here comes the smolder, and it is so good. Plus his name is adorable…Eugene. *snickers* -Lindsey
4. Hiccup, "How to Train Your Dragon 2"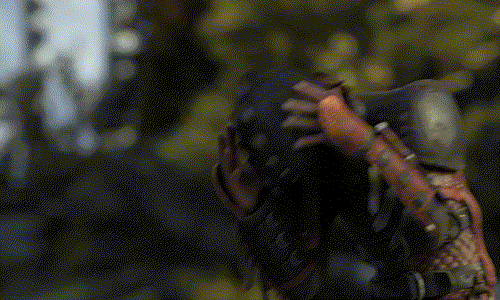 Award for most improved goes to Hiccup. For animation his transformation from gangly teen to hot adult is remarkable, and completely unlike any guy I have ever met IRL. I think toothless does more than fly. -Lindsey
3. John Smith, "Pocahontas"
John Smith is that kicking-ass-taking-names kind of guy. You can almost overlook his weird imperialistic tendencies in favor of THAT JAW LINE THO. -Haley
2. Dimitri, "Anastasia"
How do I even begin to explain Regina George Dimitri? He's actual animated perfect. Excellent 90s-style, flowing, middle-parted hair, sculpted jaw line, lyrical voice (occasionally literally), and is just sassy enough while still being sweet. Can I haz. -Haley
1. Eric, "The Little Mermaid"
Aside from him being one of the few Disney princes to have a name, I just love his eyes. I am also really convinced mermaids are real (and that I am one) and I am waiting for my Prince. —Lindsey
Who is your favorite animated hottie? It may be past the time of hanging their picture up in your locker, but you can still show your love with unique custom pins on your pieces of clothing.  We all love Disney movies and the characters in them are so attractive to me. The final list of the top ten most popular male animated characters must have your favorite character. You can make it into a cartoon custom keychains and hang it on your bag. It is a fun and unique project that will bring a smile to everyone.
Related